Goni was a cat-5 typhoon which wreak havoc in Philippines late October 2020. As typical for so powerful a storm, it showed at some point an "eyewall replacement cycle".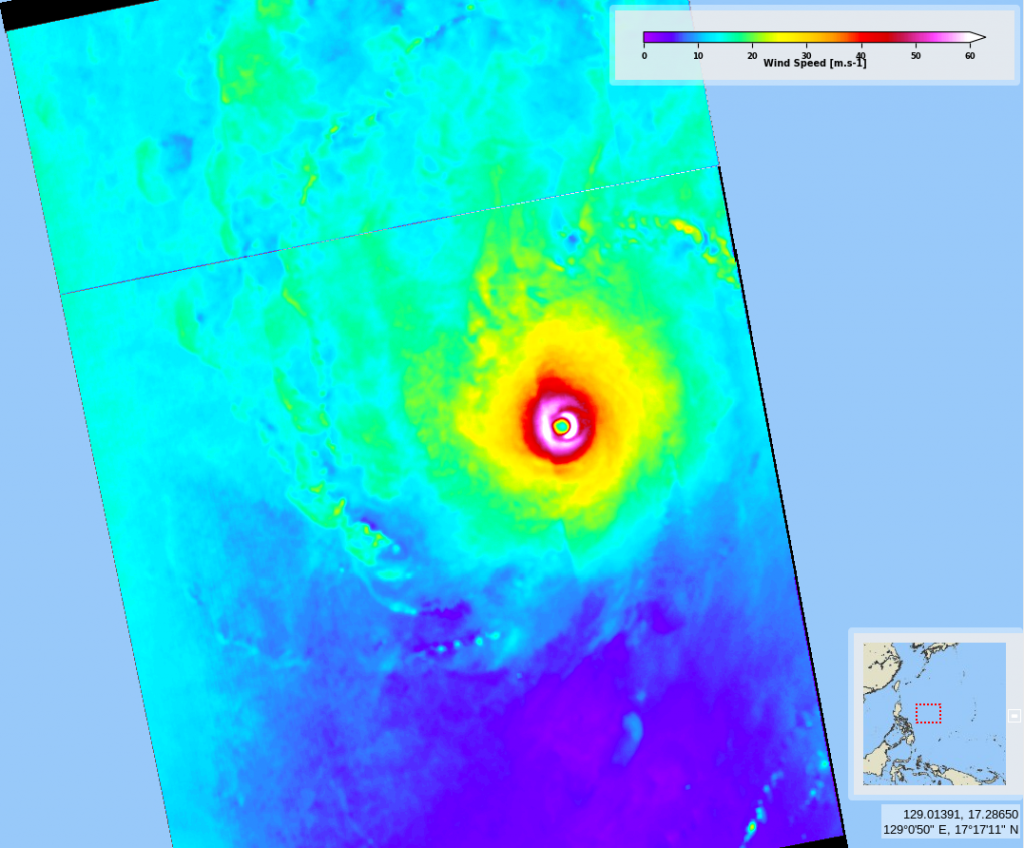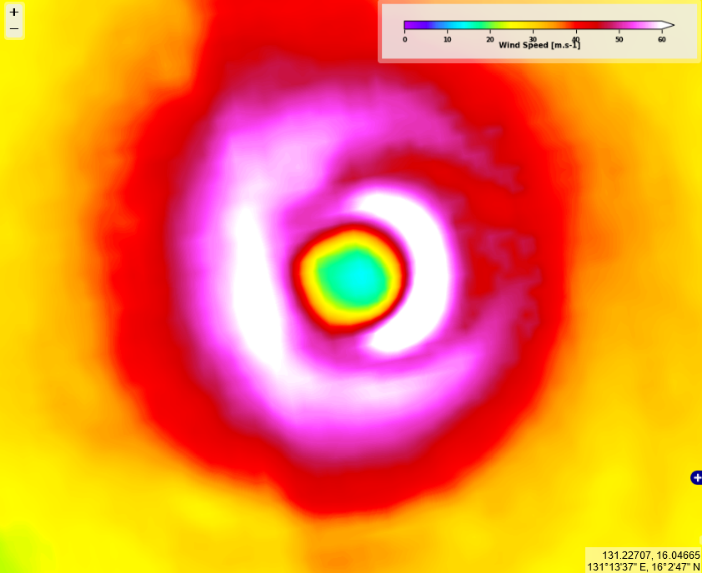 The eye of a cyclone is proverbial – the calm within the storm – and indeed it is a reality of such extreme weather events. At the edge of the eye, you can find the eyewall, where the highest winds and most severe weather conditions occur. In about half the strong tropical cyclones a second (even sometimes a third) eyewall can be observed from above (by satellites or airplanes), as a set of concentric rings. The "replacement cycle" proper occurs when the outer wall, having moved inwards, replaces the inner one. During that replacement the intensification of the storm is somewhat dampened but start again as soon as the replacement is done.
Typhoon Goni, following the Joint Typhoon Warning Center underwent such a phase on October 30th, 2020. The winds computed from the SAR surface roughness image led to estimation over 70 m/s. They were still around 60 m/s when it hit Philippines, with victims and considerable damages.